eBooks
Browse our range of eBooks from the Wizarding World. A host of languages and a world of magic, all at your fingertips.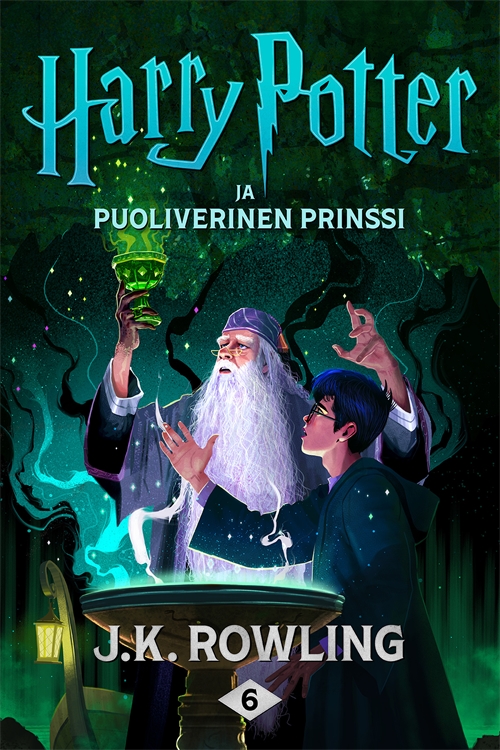 Harry Potter
Harry Potter ja puoliverinen prinssi
"Siellä se oli taivaalla koulun yläpuolella: leimuava vihreä pääkallo kielenään käärme, kuolonsyöjien merkki, jonka he jättivät jälkeensä tunkeuduttuaan rakennukseen… murhattuaan… "
Kun Dumbledore saapuu eräänä kesäiltana hakemaan Harrya Likusteritieltä, hänen sauvakätensä on mustunut ja käpristynyt, mutta hän ei kerro, miksi. Salaisuudet ja epäilykset leviävät velhomaailman läpi, eikä itse Tylypahkakaan ole turvassa. Harry uskoo vakaasti, että Malfoy kantaa kehossaan pimeän piirtoa: heidän joukossaan piilee kuolonsyöjä. Harry tarvitsee voimakasta magiaa ja aitoja ystäviä kun hän tutkii Voldemortin synkimpiä salaisuuksia Dumbledoren valmistaessa häntä kohtaamaan kohtalonsa…
error:
Right click has been disabled.