eBooks
Browse our range of eBooks from the Wizarding World. A host of languages and a world of magic, all at your fingertips.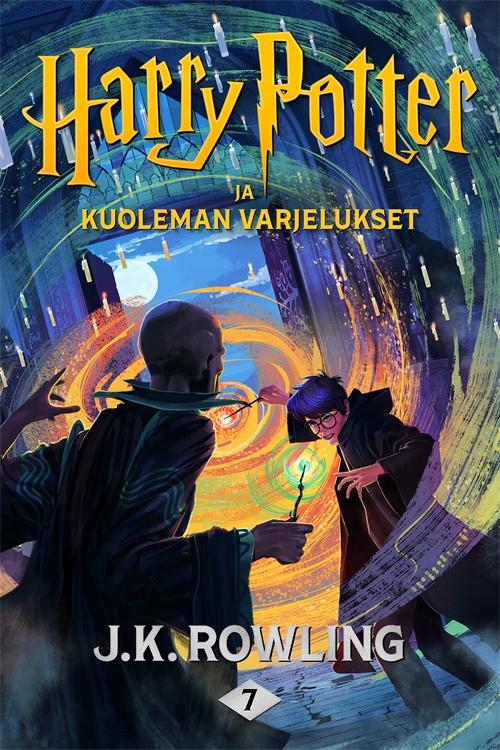 Harry Potter
Harry Potter ja kuoleman varjelukset
"'Antakaa minulle Harry Potter", Voldemortin ääni sanoi, "niin ketään ei vahingoiteta. Antakaa minulle Harry Potter, niin minä en koskekaan kouluun. Antakaa minulle Harry Potter, niin teidät palkitaan.'"
Kun hän kipuaa Hagridin moottoripyörän sivuvaunuun ja liitää taivaalle lähtiessään Likusteritieltä viimeistä kertaa, Harry Potter tietää, että lordi Voldemort ja kuolonsyöjät ovat aivan kannoilla. Häntä tähän saakka suojannut lumous on nyt murtunut, mutta hän ei voi jatkaa piileskelyä. Pimeyden lordi kylvää pelkoa kaikkeen, mitä Harry rakastaa ja pysäyttääkseen hänet Harryn täytyy löytää ja tuhota loput hirnyrkit. Viimeisen taistelun täytyy alkaa — Harryn on aika kohdata vihollisensa…
error:
Right click has been disabled.