eBooks
Browse our range of eBooks from the Wizarding World. A host of languages and a world of magic, all at your fingertips.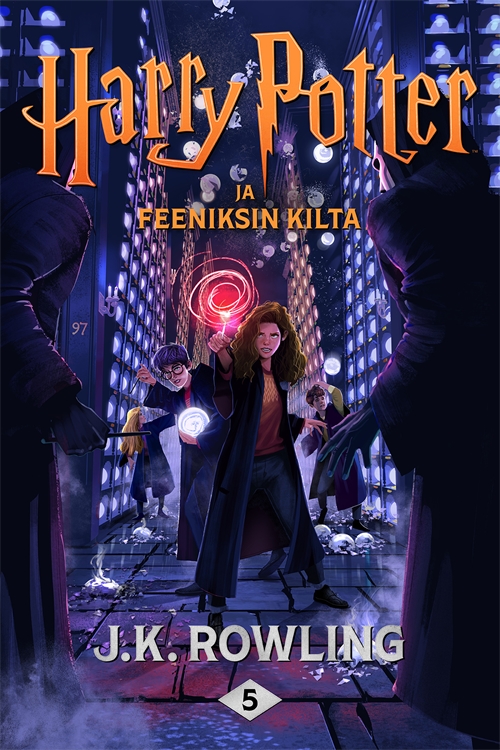 Harry Potter
Harry Potter ja Feeniksin kilta
eBook
"Tunnet pimeyden lordin ajatukset ja tunteet. Rehtori ei pidä suotavana, että sellainen jatkuu. Hän toivoo, että opetan sinut sulkemaan mielesi pimeyden lordilta."
Synkät ajat ovat koittaneet Tylypahkassa. Ankeuttajien hyökättyä hänen Dudley-serkkunsa kimppuun, Harry Potter tietää, että Voldemort ei anna minkään estää tätä löytämästä Harrya. Monet kiistävät pimeyden lordin palanneen, mutta Harry ei ole silti yksin: salainen järjestö kerää voimiaan Kalmanhanaukiolla taisteluun pimeyden voimia vastaan. Harryn täytyy antaa professori Kalkaroksen opettaa häntä suojautumaan Voldemortin rajuilta hyökkäyksiltä hänen mieltään vastaan. Ne muuttuvat päivä päivältä pahemmiksi, ja Harryn aika on käymässä vähiin…
You've arrived at pottermorepublishing.com, the official website from the global digital publisher of the Harry Potter and Fantastic Beasts books. Feel free to browse, but if you're not a retailer or distributor, you might prefer to visit one of the following sites:

www.wizardingworld.com www.jkrowling.com
error:
Right click has been disabled.