eBooks
Browse our range of eBooks from the Wizarding World. A host of languages and a world of magic, all at your fingertips.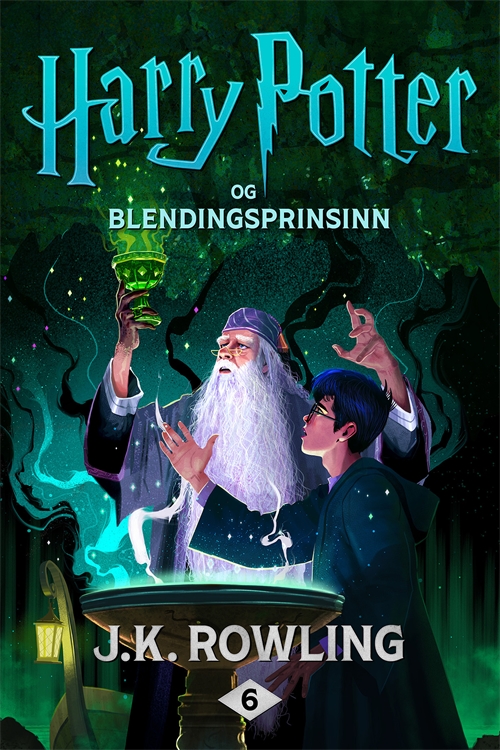 Harry Potter
Harry Potter og blendingsprinsinn
"Þarna sveif það uppi á himninum fyrir ofan skólann; skærgræn hauskúpan með höggormstungunni, merki dráparanna sem þeir skildu eftir sig þar sem þeir höfðu komið … þegar þeir höfðu myrt …"
Þegar Dumbledore kemur á Runnaflöt eitt sumarkvöldið til að sækja Harry Potter er hönd hans svört og skrælnuð en hann segir ekki af hverju. Leyndarmál og tortryggni breiðast út um galdraheiminn og Hogwartskóli sjálfur er ekki öruggur. Harry er sannfærður um að Malfoy sé með myrkratáknið: það er drápari á meðal þeirra. Harry þarf á kröftugum göldrum og sönnum vinum að halda þegar hann kannar myrkustu leyndarmál Voldemorts og Dumbledore undirbýr hann undir að mæta örlögum sínum.
error:
Right click has been disabled.