eBooks
Browse our range of eBooks from the Wizarding World. A host of languages and a world of magic, all at your fingertips.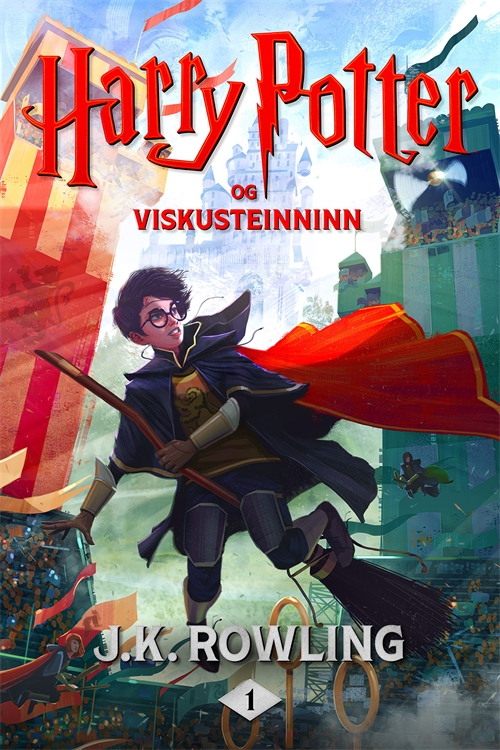 Harry Potter
Harry Potter og viskusteinninn
eBook
"Með skjálfandi höndum sneri hann umslaginu við. Á bakhliðinni var purpuralitt innsigli með skjaldamerki: Ljón, örn, greifingi og snákur sem umluktu bókstafinn H."
Harry Potter hafði aldrei heyrt um Hogwart þegar bréfin hófu að detta á dyramottuna á Runnaflöt númer 4. Þau eru skrifuð með grænu bleki á gulleitan pappír og með fjólubláu innsigli og gerð tafarlaust upptæk af hræðilegu frænku hans og frænda. En á ellefta afmælisdegi Harrys ryðst risi með glitrandi augu að nafni Rubeus Hagrid inn með undraverðar fréttir: Harry Potter er galdramaður og hefur fengið námsvist við Hogwart, skóla galdra og seiða. Ótrúleg ævintýri eru rétt í þann mund að hefjast!
You've arrived at pottermorepublishing.com, the official website from the global digital publisher of the Harry Potter and Fantastic Beasts books. Feel free to browse, but if you're not a retailer or distributor, you might prefer to visit one of the following sites:

www.wizardingworld.com www.jkrowling.com
error:
Right click has been disabled.