eBooks
Browse our range of eBooks from the Wizarding World. A host of languages and a world of magic, all at your fingertips.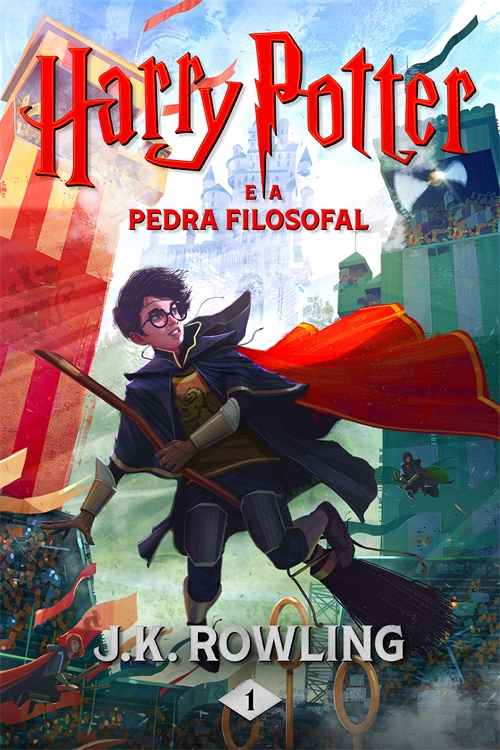 Harry Potter
Harry Potter e a Pedra Filosofal
Quando virou o envelope, com a mão trêmula, Harry viu um lacre de cera púrpura com um brasão; um leão, uma águia, um texugo e uma cobra circulando uma grande letra "H".
Harry Potter nunca havia ouvido falar de Hogwarts quando as cartas começaram a aparecer no capacho da Rua dos Alfeneiros, nº 4. Escritos a tinta verde-esmeralda em pergaminho amarelado com um lacre de cera púrpura, as cartas eram rapidamente confiscadas por seus pavorosos tio e tia. Então, no aniversário de onze anos de Harry, um gigante com olhos que luziam como besouros negros chamado Rúbeo Hagrid surge com notícias surpreendentes: Harry Potter é um bruxo e tem uma vaga na Escola de Magia e Bruxaria de Hogwarts. Uma incrível aventura está para começar!
error:
Right click has been disabled.