eBooks
Browse our range of eBooks from the Wizarding World. A host of languages and a world of magic, all at your fingertips.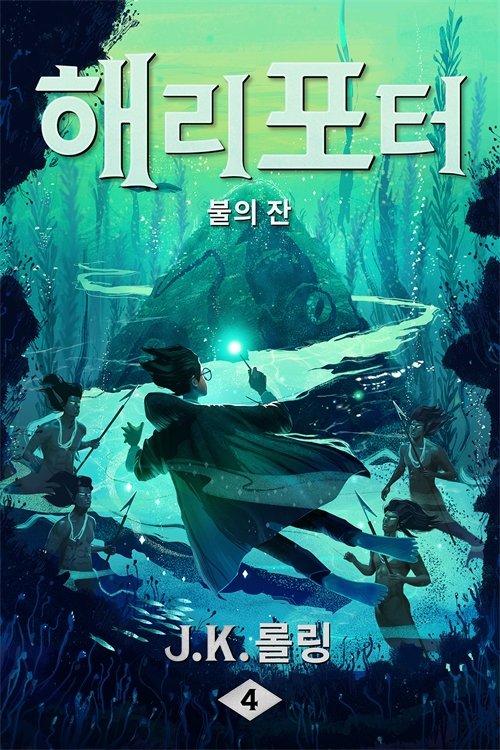 이 전자책은 2019년 번역본입니다.
"'내년 6월까지 계속 일정한 간격을 두고 세 가지 시험을 치를 것입니다. 트리위저드 시합은 다양한 측면들… 그러니까… 마법 실력과 대담성, 추리력, 그리고 물론 위험에 대처하는 능력까지도 시험하게 될 것입니다.'"
트리위저드 시합이 호그와트 학교에서 열린다. 이 시합은 17세가 넘는 마법사들에게만 참가 자격이 주어지지만, 해리는 언제나 이 시합에서 우승하겠다는 꿈을 꾸고 있었다. 그러다 할로윈 때, 불의 잔이 해리를 선택하여 이름을 지목한 것에 깜짝 놀란다. 그는 죽음을 방불케 하는 과제들과 용, 어둠의 마법사들에 맞서게 되지만 절친인 론, 헤르미온느의 도움으로 다 해내고야 말 것이다. 그것도 살아서!
이 책은 2000년에 한국에서 처음 출간된 '해리 포터' 시리즈의 《해리 포터와 불의 잔》을 새로 번역한 것으로, 2014년 Bloomsbury Publishing Plc.에서 출간된 J.K. Rowling의 Harry Potter and the Goblet of Fire를 저본으로 삼았다.
인명 등 고유명사의 표기는 국립국어원 외래어표기법과 오디오북의 발음을 따랐으나, 이미 널리 굳어진 몇몇 명칭('호그와트', '헤르미온느', '래번클로', '후플푸프' 등등)은 기존 한국어판 번역을 그대로 따랐다.
역주는 본문 중에 '-옮긴이'로 표시했다.
error:
Right click has been disabled.