Audiobooks
Our full range of audiobooks. Amazing narrators from around the globe, transporting listeners to the Wizarding World.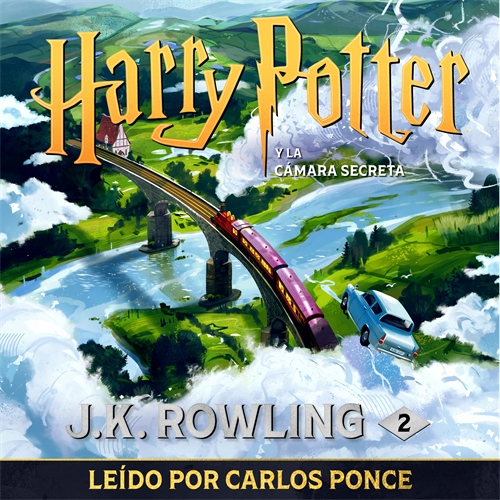 Harry Potter
Harry Potter y la cámara secreta
Read by Carlos Ponce
"Hay una conspiración, Harry Potter. Una conspiración para hacer que este año sucedan las cosas más terribles en el Colegio Hogwarts de Magia y Hechicería."
El verano de Harry Potter incluyó el peor cumpleaños de todos los tiempos, las inquietantes advertencias de un elfo doméstico llamado Dobby, ¡y el rescate de las garras de los Dursley gracias a su amigo Ron Weasley en un automóvil volador mágico! En este segundo año, de vuelta en el Colegio Hogwarts de Magia y Hechicería, Harry escucha unos extraños ecos de susurros en los pasillos vacíos, y es así como los ataques empiezan. Algunos estudiantes aparecerán convertidos en piedra… Las siniestras predicciones de Dobby parecen hacerse realidad.
Please note: this audiobook is narrated in Spanish with a Latin American accent
Theme music composed by James Hannigan
error:
Right click has been disabled.