Audiobooks
Our full range of audiobooks. Amazing narrators from around the globe, transporting listeners to the Wizarding World.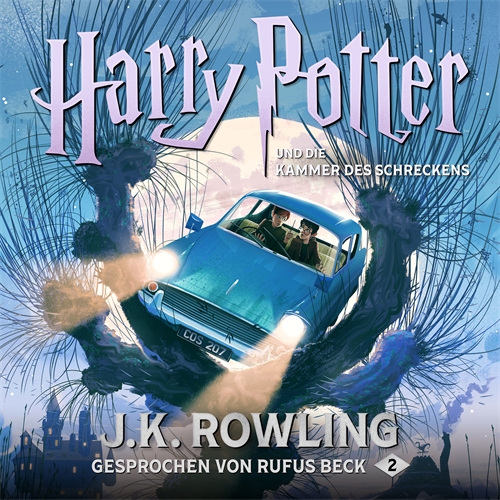 Harry Potter
Harry Potter und die Kammer des Schreckens
Read by Rufus Beck
Rufus Beck liest Band 2 von Harry Potter. Endlich wieder Schule!!! Einen solchen Seufzer kann nur der ausstoßen, dessen Ferien scheußlich und die Erinnerung an das vergangene Schuljahr wunderbar waren: Harry Potter. Doch wie im Vorjahr stehen nicht nur Zaubertrankunterricht und Verwandlung auf dem Programm. Ein grauenhaftes Etwas treibt sein Unwesen in den Gemäuern der Schule – ein Ungeheuer, für das nicht einmal die mächtigsten Zauberer eine Erklärung finden. Wird Harry mit Hilfe seiner Freunde Ron und Hermine das Rätsel lösen und Hogwarts von den dunklen Mächten befreien können?
Titelmusik komponiert von James Hannigan
error:
Right click has been disabled.