Audiobooks
Our full range of audiobooks. Amazing narrators from around the globe, transporting listeners to the Wizarding World.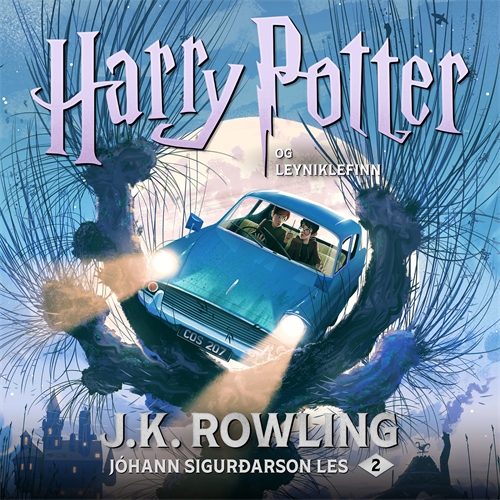 Harry Potter
Harry Potter og leyniklefinn
Read by Jóhann Sigurðarson
Audiobook
"Það eru áætlanir, Harry Potter. Það eru áætlanir um að láta skelfilega atburði gerast í ár í Hogwart – skóla galdra og seiða."
Sumar Harrys Potters einkenndist af versta afmælisdegi sem hann hafði átt, dæmalausum viðvörunum frá húsálfi að nafni Dobby og því að vinur hans Ron Weasley bjargaði honum frá Dursley fjölskyldunni í fljúgandi töfrabíl! Þegar Harry er kominn aftur til Hogwart, skóla galdra og seiða, til að hefja annað ár sitt heyrir hann skrýtið hvísl bergmála um tóma gangana – og síðan byrja árásirnar. Nemendur sem eru eins og þeim hafi verið breytt í stein finnast … Ískyggilegir spádómar Dobbys virðast ætla að rætast.
Þematónlist samin af James Hannigan.


You've arrived at pottermorepublishing.com, the official website from the global digital publisher of the Harry Potter and Fantastic Beasts books. Feel free to browse, but if you're not a retailer or distributor, you might prefer to visit one of the following sites:

www.wizardingworld.com www.jkrowling.com
error:
Right click has been disabled.