Audiobooks
Our full range of audiobooks. Amazing narrators from around the globe, transporting listeners to the Wizarding World.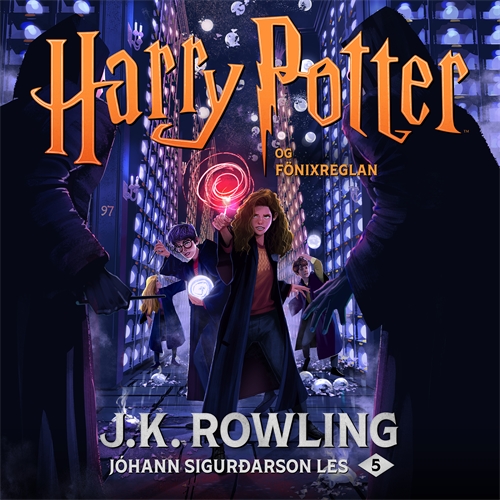 Harry Potter
Harry Potter og Fönixreglan
Read by Jóhann Sigurðarson
""Þú deilir hugsunum og tilfinningum með hinum myrka herra. Skólastjórinn telur óráðlegt að þetta haldi áfram. Hann vill að ég kenni þér að loka huga þínum fyrir myrka herranum.""
Hogwart stendur frammi fyrir myrkum tímum. Eftir árás vitsuganna á Dudley, frænda hans, veit Harry Potter að Voldemort mun ekki láta neitt stoppa sig við að finna hann. Það eru margir sem þræta fyrir það að hinn myrki herra snúi aftur en Harry er ekki einn: leyniregla safnast saman í Hroðagerði til að berjast gegn myrku öflunum. Harry verður að leyfa prófessor Snape að kenna sér að verjast ofsafengnum árásum Voldemorts á hug sinn. Þær aukast með hverjum deginum og Harry er að renna út á tíma …
Þematónlist samin af James Hannigan.
error:
Right click has been disabled.