Audiobooks
Our full range of audiobooks. Amazing narrators from around the globe, transporting listeners to the Wizarding World.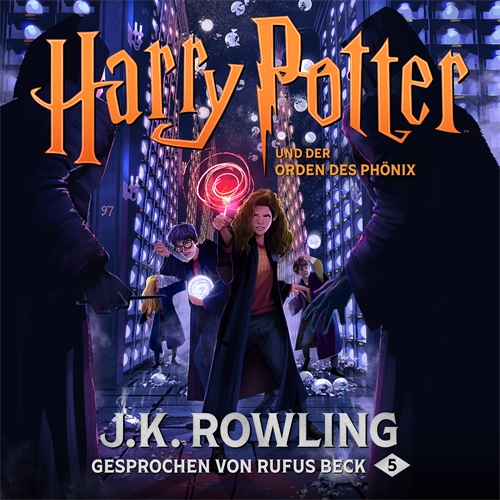 Harry Potter
Harry Potter und der Orden des Phönix
Read by Rufus Beck
Rufus Beck liest Band 5 von Harry Potter. Es sind Sommerferien und wieder einmal sitzt Harry bei den unmöglichen Dursleys im Ligusterweg fest. Doch diesmal treibt ihn größere Unruhe denn je – Warum schreiben seine Freunde Ron und Hermine nur so rätselhafte Briefe? Und vor allem: Warum erfährt er nichts über die dunklen Mächte, die inzwischen neu erstanden sind und sich unaufhaltsam über Harrys Welt verbreiten? Noch ahnt er nicht, was der geheimnisvolle Orden des Phönix gegen Voldemort ausrichten kann … Als Harrys fünftes Schuljahr in Hogwarts beginnt, werden seine Sorgen nur noch größer. Und dann schlägt der Dunkle Lord wieder zu. Harry muss seine Freunde um sich scharen, sonst gibt es kein Entrinnen.
Titelmusik komponiert von James Hannigan
error:
Right click has been disabled.