Audiobooks
Our full range of audiobooks. Amazing narrators from around the globe, transporting listeners to the Wizarding World.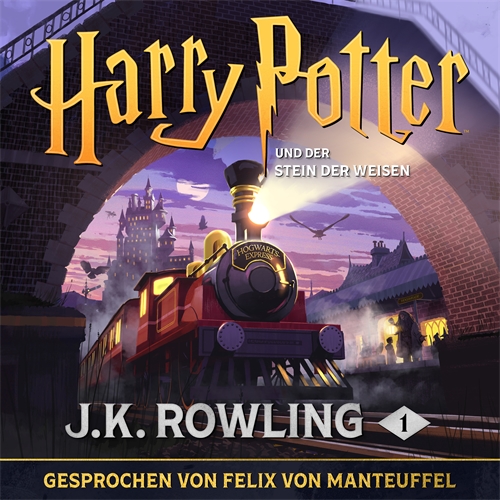 Harry Potter
Harry Potter und der Stein der Weisen
Read by Felix von Manteuffel
Eigentlich hatte Harry geglaubt, er sei ein ganz normaler Junge. Zumindest bis zu seinem elften Geburtstag. Da erfährt er, dass er sich an der Schule für Hexerei und Zauberei einfinden soll. Und warum? Weil Harry ein Zauberer ist. Und so wird für Harry das erste Jahr in der Schule das spannendste, aufregendste und lustigste in seinem Leben. Er stürzt von einem Abenteuer in die nächste ungeheuerliche Geschichte, muss gegen Bestien, Mitschüler und Fabelwesen kämpfen. Da ist es gut, dass er schon Freunde gefunden hat, die ihm im Kampf gegen die dunklen Mächte zur Seite stehen.
Titelmusik komponiert von James Hannigan
error:
Right click has been disabled.