Audiobooks
Our full range of audiobooks. Amazing narrators from around the globe, transporting listeners to the Wizarding World.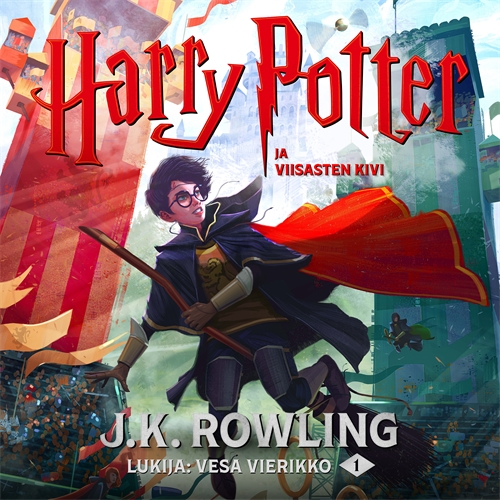 Harry Potter
Harry Potter ja viisasten kivi
Read by Vesa Vierikko
"Kun Harry käänsi kirjekuoren vapisevin käsin ympäri, hän näki purppuranpunaisen vahasinetin, jossa oli vaakuna: leijona, kotka, mäyrä ja käärme ison T-kirjaimen ympärillä. "
Harry Potter ei ole koskaan kuullutkaan Tylypahkasta kun kirjeitä alkaa sadella sisään Likusteritie 4:n postiluukusta. Harryn karmea setä ja täti takavarikoivat pikaisesti kellertävälle pergamenttipaperille vihreällä musteella kirjoitetut kirjeet. Sitten, Harryn 11. syntymäpäivänä, koppakuoriaissilmäinen ja jättikokoinen mies nimeltä Rubeus Hagrid paukahtaa ovesta sisään hämmentävien uutisten kera: Harry Potter on velho, ja hänelle on varattu paikka Tylypahkan noitien ja velhojen koulusta. Uskomaton seikkailu on alkamassa!
Teemamusiikin säveltäjä James Hannigan
error:
Right click has been disabled.