Audiobooks
Our full range of audiobooks. Amazing narrators from around the globe, transporting listeners to the Wizarding World.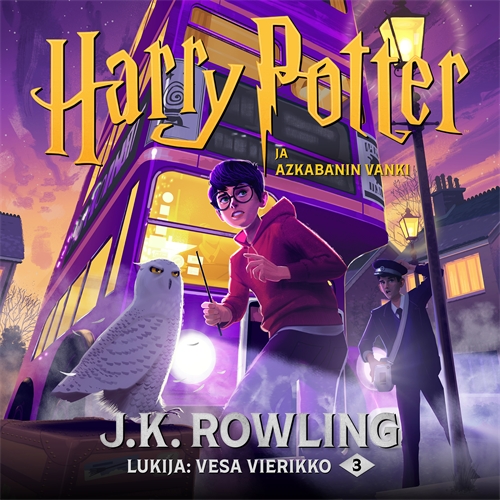 Harry Potter
Harry Potter ja Azkabanin vanki
Read by Vesa Vierikko
"Tervetuloa poimittaislinjalle, turvattomien velhojen ja noitien hätäkuljetukseen. Ojenna siis sauvakätesi ja astu kyytiin, niin viemme sinut minne tahdot."
Kun poimittaislinjan bussi syöksyy esiin pimeydestä ja pysähtyy kirskuen hänen edessään, Harry Potterilla on taas alkamassa kaikkea muuta kuin tavanomainen kouluvuosi Tylypahkassa. Sirius Musta, vankilasta paennut massamurhaaja ja lordi Voldemortin seuraaja, on pakosalla — ja huhujen mukaan Harryn kintereillä. Hänen ensimmäisellä ennustustunnillaan professori Punurmio näkee teelehdissä enteitä Harryn kuolemasta. Mutta ehkä kaikkein kamalimpia ovat koulun alueella partioivat Ankeuttajat, joiden suudelma vie sielun mukanaan…
Teemamusiikin säveltäjä James Hannigan
error:
Right click has been disabled.