Audiobooks
Our full range of audiobooks. Amazing narrators from around the globe, transporting listeners to the Wizarding World.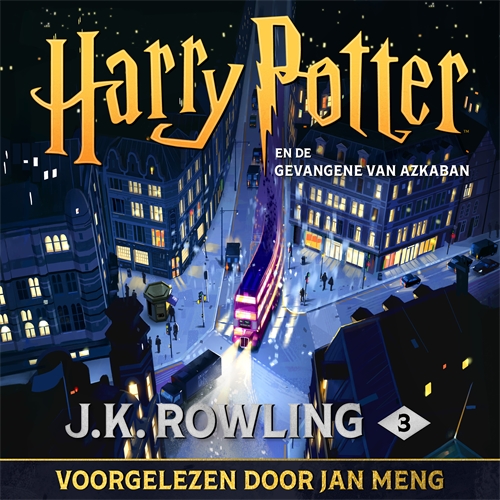 Harry Potter
Harry Potter en de Gevangene van Azkaban
Read by Jan Meng
Dit is de editie uit 2001 van Harry Potter en de Gevangene van Azkaban, voorgelezen door Jan Meng.
"Welkom in de Collectebus, het noodvervoer voor de gestrande heks of tovenaar. Steek uw toverstokhand uit, stap in en wij brengen u naar uw bestemming."
Wanneer de Collectebus uit het duister komt en met piepende remmen voor hem tot stilstand komt, is het voor Harry Potter het begin van wederom een ongewoon jaar op Zweinstein. Sirius Zwarts, ontsnapte moordenaar en volgeling van Heer Voldemort, is op de vlucht, en ze zeggen dat hij jacht maakt op Harry. In zijn eerste les Waarzeggerij ziet professor Zwamdrift een voorteken van de dood in Harry's droesem… Maar enger nog zijn de Dementors met hun zielzuigende kus die rond de school patrouilleren…
Jan Meng is een bekroond voorlezer van vele succesvolle luisterboeken, waaronder In de ban van de ring, Winnie de Poeh en de oorspronkelijke Nederlandse opnames van de Harry Potter-serie.
Titelmuziek gecomponeerd door James Hannigan.
error:
Right click has been disabled.