Audiobooks
Our full range of audiobooks. Amazing narrators from around the globe, transporting listeners to the Wizarding World.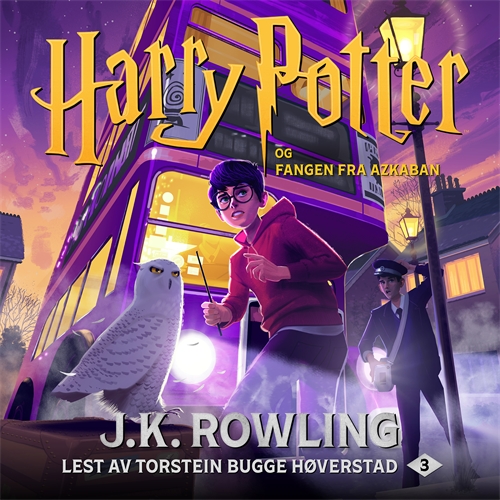 Harry Potter
Harry Potter og fangen fra Azkaban
Read by Torstein Bugge Høverstad
«Velkommen til Fnattbussen, nødtransport for akterutseilte hekser og trollmenn.Bare rekk ut stavhånden og stig om bord, så kjører vi Dem hvor De vil.»
Da Fnattbussen raste gjennom mørket og stopper med et hvin foran ham, er det starten på nok et uvanlig år på Galtvort for Harry Potter. Sirius Svaart, en rømt massemorder og tilhenger av Fyrst Voldemort, er på flukt – og det sies at han er på jakt etter Harry.I sin første time i clairvoyance, ser professor Rummelfiold et varsel om død i Harrys teblader …Men det mest skremmende er desperantene som patruljerer på skolen med sine sjelesugende kyss …
Temamusikk komponert av James Hannigan
error:
Right click has been disabled.