Audiobooks
Our full range of audiobooks. Amazing narrators from around the globe, transporting listeners to the Wizarding World.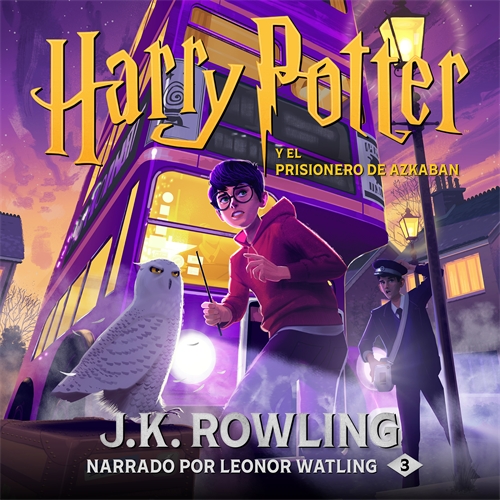 Harry Potter
Harry Potter y el prisionero de Azkaban
Read by Leonor Watling
«Bienvenido al autobús noctámbulo, transporte de emergencia para el brujo abandonado a su suerte. Levante la varita, suba a bordo y lo llevaremos a donde quiera.»

Cuando el autobús noctámbulo emerge de repente de la oscuridad y chirría hasta parar justo frente a él, a Harry Potter le queda claro que este año en Howgarts también está lejos de comenzar de forma corriente. Sirius Black, un asesino en serie fugitivo y seguidor de Lord Voldemort, anda suelto y dicen que viene a por Harry. En su primera clase de Adivinación, la profesora Trelawney ve en las hojas del té de Harry un augurio de muerte… Pero quizás lo más aterrador de todo sean los dementores que patrullan por las tierras del colegio y los besos con los que pueden succionar las almas de sus víctimas…
Tema musical compuesto por James Hannigan.
error:
Right click has been disabled.