Audiobooks
Our full range of audiobooks. Amazing narrators from around the globe, transporting listeners to the Wizarding World.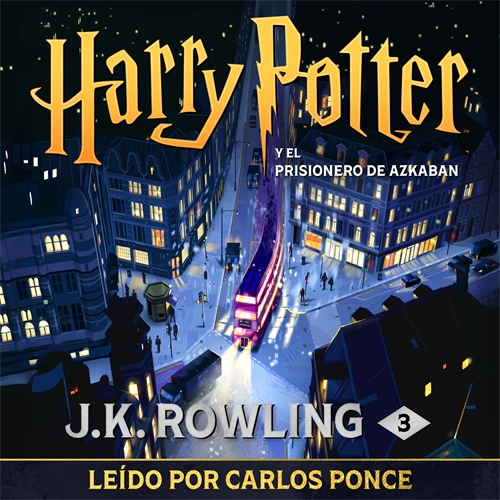 Harry Potter
Harry Potter y el prisionero de Azkaban
Read by Carlos Ponce
"Bienvenido al autobús noctámbulo, transporte de emergencia para el brujo abandonado a su suerte. Alargue la varita, suba a bordo y lo llevaremos a donde quiera."
Cuando el autobús noctámbulo aparece en medio de la oscuridad y se detiene frente a Harry Potter, marca el inicio de otro año fuera de lo común para el joven mago. Sirius Black, asesino en serie y seguidor de Lord Voldemort, está prófugo y los rumores dicen que viene por Harry. En su primera clase de adivinación, la profesora Trelawney ve un presagio de muerte en las hojas de té de Harry… Pero quizás lo más aterrador de todo es que los Dementores patrullan los terrenos de la escuela, con su beso que succiona el alma…
Please note: this audiobook is narrated in Spanish with a Latin American accent


Theme music composed by James Hannigan
error:
Right click has been disabled.