Audiobooks
Our full range of audiobooks. Amazing narrators from around the globe, transporting listeners to the Wizarding World.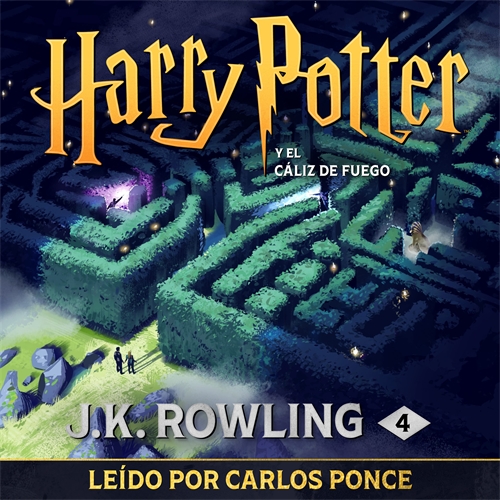 Harry Potter
Harry Potter y el cáliz de fuego
Read by Carlos Ponce
"Habrá tres pruebas, espaciadas en el año escolar, que medirán a los campeones en muchos aspectos diferentes: sus habilidades mágicas, su osadía, sus dotes de deducción y, por supuesto, su capacidad para sortear el peligro."
En Hogwarts se realizará el Torneo de los Tres Magos. Solo los magos que tienen más de diecisiete años pueden ingresar, pero eso no impide que Harry sueñe con ganar la competencia. Luego, en la festividad de Halloween, cuando el Cáliz de Fuego hace su selección, Harry se sorprende al descubrir que su nombre es uno de los que elige la copa mágica. Se enfrentará a tareas que desafían a la muerte, dragones y magos oscuros, pero con la ayuda de sus mejores amigos, Ron y Hermione, ¡podría lograrlo y salir con vida!
Please note: this audiobook is narrated in Spanish with a Latin American accent


Theme music composed by James Hannigan
error:
Right click has been disabled.