Audiobooks
Our full range of audiobooks. Amazing narrators from around the globe, transporting listeners to the Wizarding World.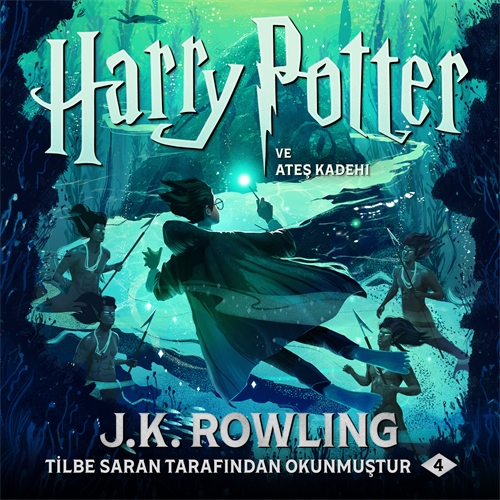 Harry Potter
Harry Potter ve Ateş Kadehi
Read by Tilbe Saran
"'Okulda yıl boyunca üç görev olacak ve böylece şampiyonlar çeşitli şekillerde test edilecekler… sihir becerileri, gözü peklik, sonuca varma becerileri ve elbette, tehlike ile başa çıkma becerisi."
Sihir Turnuvası Hogwarts'ta gerçekleşecek. Yarışmaya yalnızca on bir yaşından büyük büyücülerin katılmasına izin verilir. Ancak bu, Harry'nin yarışmaya katılma hayalleri kurmasına engel değildi. Cadılar Bayramında, Ateş Kadehi seçimini yaptı ve Harry ismini sihir kupasına katılacakların arasında buldu. Harry ölüme meydan okuyan görevlerde, ejderhalar ve Karanlık büyücülerle karşılaşırken, en iyi arkadaşları Ron ve Hermione'un yardımıyla bu görevleri hayatta kalarak tamamlayabilir!
Theme music composed by James Hannigan
error:
Right click has been disabled.