Audiobooks
Our full range of audiobooks. Amazing narrators from around the globe, transporting listeners to the Wizarding World.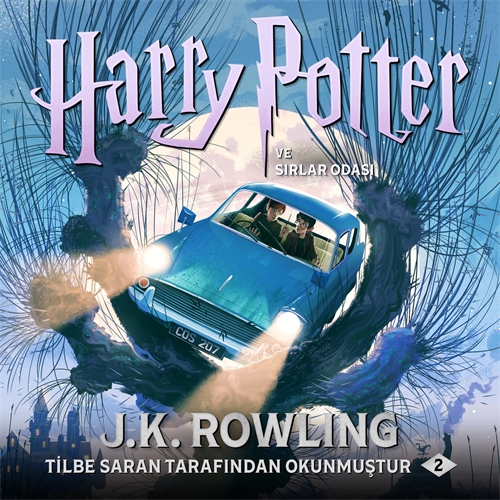 Harry Potter
Harry Potter ve Sirlar Odasi
Read by Tilbe Saran
"'Bu bir komplo, Harry Potter. Bu komplo, Hogwarts Cadılık ve Büyücülük Okulu'nda bu yıl çok korkunç şeyler olmasına sebep olacak.'"
Harry Potter o yaz hayatının en kötü doğum gününü geçirmişti. Dobby adlı ev cininin karamsar uyarıları sayesinde Dursley ailesinin evinden arkadaşı Ron Weasley'in büyülü uçan arabasıyla kaçtı! Hogwarts Cadılık ve Büyücülük Okulundaki ikinci yılında Harry, boş koridorlarda garip söylentilerin yayıldığını duydu – ve saldırı başladı. Öğrenciler taşlaşmaya başladılar… Dobby'nin karamsar öngörüleri gerçekleşiyor gibi görünüyordu.
Theme music composed by James Hannigan
error:
Right click has been disabled.