Audiobooks
Our full range of audiobooks. Amazing narrators from around the globe, transporting listeners to the Wizarding World.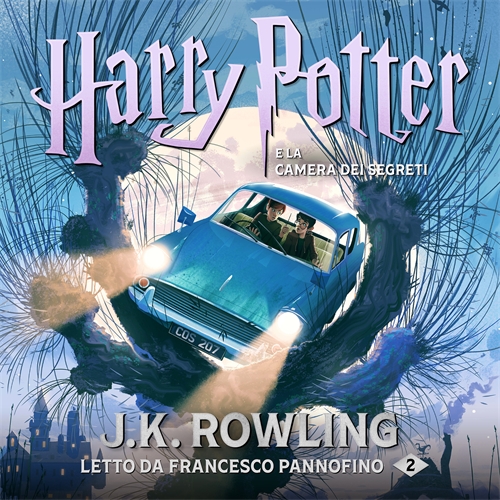 Harry Potter
Harry Potter e la Camera dei Segreti
Read by Francesco Pannofino
Audiobook
A Hogwarts il nuovo anno scolastico s'inaugura all'insegna di fatti inquietanti: strane voci riecheggiano nei corridoi e Ginny sparisce nel nulla. Un antico mistero si nasconde nelle profondità del castello e incombe ora sulla scuola, toccherà a Harry, Ron e Hermione risolvere l'enigma che si cela nella tenebrosa Camera dei Segreti…
Tema musicale composto da James Hannigan
You've arrived at pottermorepublishing.com, the official website from the global digital publisher of the Harry Potter and Fantastic Beasts books. Feel free to browse, but if you're not a retailer or distributor, you might prefer to visit one of the following sites:

www.wizardingworld.com www.jkrowling.com
error:
Right click has been disabled.