Audiobooks
Our full range of audiobooks. Amazing narrators from around the globe, transporting listeners to the Wizarding World.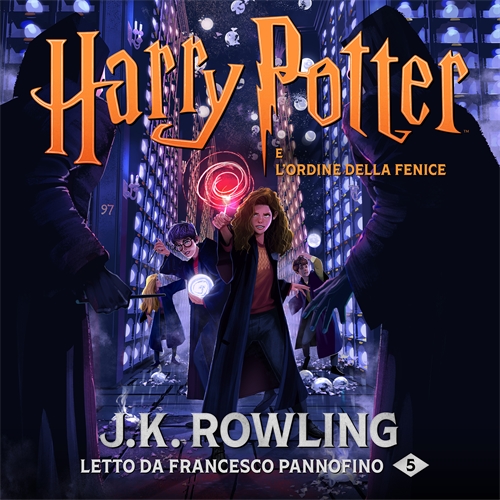 Harry Potter
Harry Potter e l'Ordine della Fenice
Read by Francesco Pannofino
Il quinto anno a Hogwarts si annuncia carico di sfide difficili. Harry non è mai stato così irrequieto: Lord Voldemort è tornato. Che cosa succederà ora che il Signore Oscuro è di nuovo in pieno possesso dei suoi terrificanti poteri? Al contrario di Silente, il Ministro della Magia sembra non prendere sul serio questa spaventosa minaccia. Toccherà a Harry organizzare la resistenza, con l'aiuto degli amici di sempre e il tumultuoso coraggio dell'adolescenza.
Tema musicale composto da James Hannigan
error:
Right click has been disabled.