Audiobooks
Our full range of audiobooks. Amazing narrators from around the globe, transporting listeners to the Wizarding World.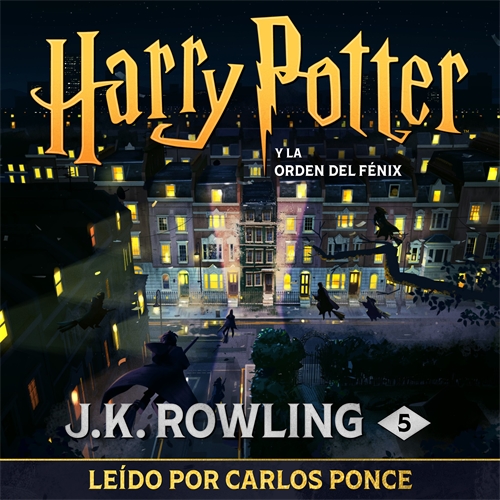 Harry Potter
Harry Potter y la Orden del Fénix
Read by Carlos Ponce
"Tú compartes los pensamientos y las emociones con el Señor Tenebroso. El director cree que no es conveniente que eso continúe ocurriendo. Quiere que te enseñe a cerrar tu mente al Señor Tenebroso."
Hogwarts pasa por tiempos oscuros. Después del ataque de los Dementores contra su primo Dudley, Harry Potter sabe que Voldemort no se detendrá ante nada para encontrarlo. Hay muchos que niegan el regreso del Señor Oscuro, pero Harry no está solo: una orden secreta se reúne en Grimmauld Place para luchar contra las Fuerzas Oscuras. Harry debe permitir que el Profesor Snape le enseñe cómo protegerse contra los salvajes ataques de Voldemort en su mente, pero estos son cada vez más fuertes y a Harry se le acaba el tiempo…
Please note: this audiobook is narrated in Spanish with a Latin American accent


Theme music composed by James Hannigan
error:
Right click has been disabled.