Audiobooks
Our full range of audiobooks. Amazing narrators from around the globe, transporting listeners to the Wizarding World.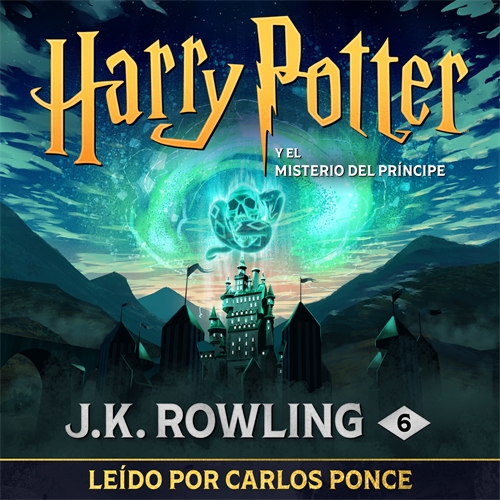 Harry Potter
Harry Potter y el misterio del príncipe
Read by Carlos Ponce
"En efecto, suspendido en el cielo encima del castillo, había un reluciente cráneo verde con lengua de serpiente, la marca que dejaban los mortífagos cuando salían de un edificio donde habían matado…"
Una noche de verano, cuando Dumbledore llega a Privet Drive a recoger a Harry Potter, su mano derecha se torna oscura y marchita, pero no explica la razón. Los rumores y las sospechas se están extendiendo a través del mundo mágico, y ni siquiera Hogwarts es un lugar seguro. Harry está convencido de que Malfoy lleva la marca tenebrosa: hay un mortífago entre ellos. Harry necesitará magia poderosa y verdaderos amigos para explorar los secretos más oscuros de Voldemort, mientras Dumbledore lo prepara para enfrentar su destino…
Please note: this audiobook is narrated in Spanish with a Latin American accent


Theme music composed by James Hannigan
error:
Right click has been disabled.