Audiobooks
Our full range of audiobooks. Amazing narrators from around the globe, transporting listeners to the Wizarding World.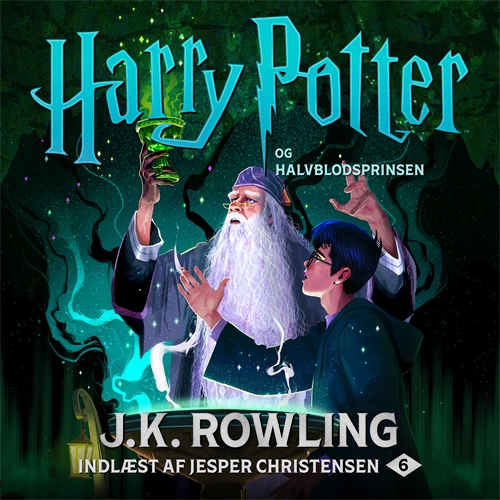 Harry Potter
Harry Potter og Halvblodsprinsen
Read by Jesper Christensen
Harry har tilbragt de første uger af sommerferien hos familien Dursley med at ligge på sin seng og stirre op i loftet. Han sørger over sin dræbte gudfar Sirius, mens han genoplever det grufulde opgør med Dødsgardisterne i Ministeriet for Magi og den sindsoprivende duel mellem Dumbledore og Lord Voldemort. Nu sidder han ved vinduet og venter på Dumbledore, der har meldt sin ankomst pr. uglepost. Langt om længe vil Dumbledore give svar på Harrys mange spørgsmål om sammenhængen mellem ham selv og Lord Voldemort. Harry glæder sig til at slippe væk fra Ligustervænget. Måske fordi han ikke ved, hvad der venter ham.
Temamusik komponeret af James Hannigan
error:
Right click has been disabled.