Audiobooks
Our full range of audiobooks. Amazing narrators from around the globe, transporting listeners to the Wizarding World.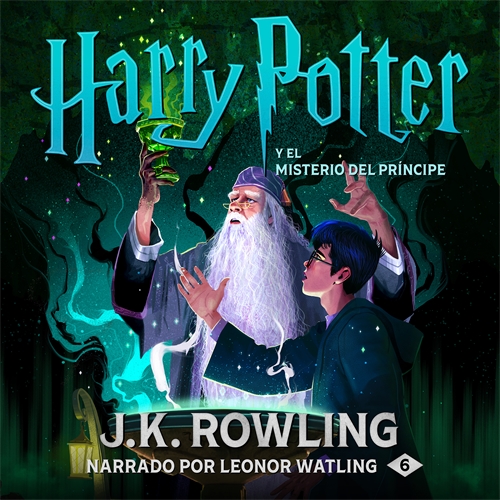 Harry Potter
Harry Potter y el misterio del príncipe
Read by Leonor Watling
En efecto, suspendido en el cielo encima del castillo, había un reluciente cráneo verde con lengua de serpiente, la marca que dejaban los mortífagos cuando salían de un edificio donde habían matado…
Cuando Dumbledore llega a Privet Drive una noche de verano para recoger a Harry Potter, su mano, la que utiliza para blandir su varita, tiene un color negruzco y parece débil, pero no le cuenta el porqué. Los secretos y las sospechas se extienden por todo el mundo mágico y Hogwarts no es ninguna excepción. Harry está convencido de que Malfoy también porta la marca tenebrosa: hay un mortífago entre ellos. Harry necesitará magia muy poderosa y a sus verdaderos amigos mientras descubre los secretos más oscuros de Voldemort y Dumbledore le prepara para enfrentarse a su destino…
Tema musical compuesto por James Hannigan.
error:
Right click has been disabled.