Audiobooks
Our full range of audiobooks. Amazing narrators from around the globe, transporting listeners to the Wizarding World.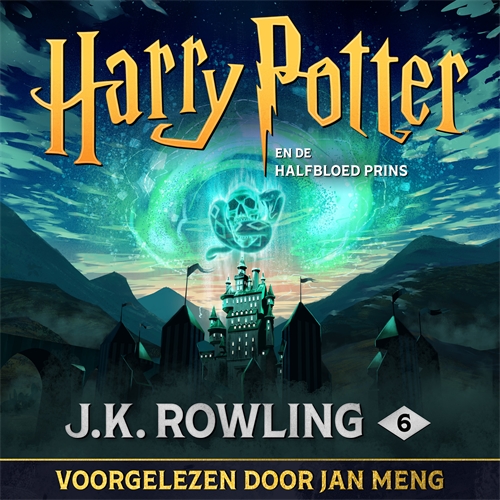 Harry Potter
Harry Potter en de Halfbloed Prins
Read by Jan Meng
Dit is de editie uit 2006 van Harry Potter en de Halfbloed Prins, voorgelezen door Jan Meng.
"Aan de donkere hemel boven de school zweefde een lichtgevende groene schedel met een slangentong: het teken dat de Dooddoeners altijd achterlieten als ze een gebouw binnendrongen… als ze iemand vermoord hadden…"
Als Perkamentus op een zomeravond op de Ligusterlaan aankomt om Harry Potter op te halen, is zijn toverstokhand zwart en verschrompeld. Hij vertelt echter niet hoe dat komt. Geheimen en verdenkingen verspreiden zich over de tovenaarswereld en Zweinstein zelf is in gevaar. Harry is ervan overtuigd dat Malfidus het Duistere Teken draagt: er is een Dooddoener onder hen. Harry zal krachtige magie en echte vrienden nodig hebben terwijl hij de duisterste geheimen van Voldemort onderzoekt en Perkamentus hem voorbereidt om zijn lot onder ogen te zien…
Jan Meng is een bekroond voorlezer van vele succesvolle luisterboeken, waaronder In de ban van de ring, Winnie de Poeh en de oorspronkelijke Nederlandse opnames van de Harry Potter-serie.
Titelmuziek gecomponeerd door James Hannigan
error:
Right click has been disabled.