Audiobooks
Our full range of audiobooks. Amazing narrators from around the globe, transporting listeners to the Wizarding World.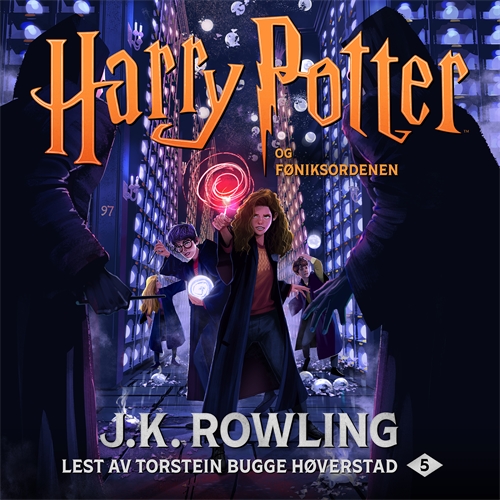 Harry Potter
Harry Potter og Føniksordenen
Read by Torstein Bugge Høverstad
«Mye kan tyde på at du enkelte ganger, når du er mest avslappet og sårbar – i søvne, for eksempel – deler hans tanker og følelser. Rektor mener det er utilrådelig å la dette fortsette.Han vil jeg skal lære deg å stenge sinnet ditt for Mørkets herre.»
Det er mørke tider i vente for Galtvort. Etter desperantenes angrep på fetteren Dudleif, vet Harry Potter at Voldemort vil gjøre alt for å finne ham. Det er mange som avviser tilbakekomsten til Mørkets herre, men Harry er ikke alene: en hemmelig orden samles på Grimoldsplassen for å bekjempe de mørke kreftene. Harry må la professor Slur lære ham hvordan han kan beskytte seg selv mot to Voldemorts grusomme angrep på tankene hans. Men de blir sterkere for hver dag som går, og tiden løper ut for Harry …
Temamusikk komponert av James Hannigan
error:
Right click has been disabled.