Audiobooks
Our full range of audiobooks. Amazing narrators from around the globe, transporting listeners to the Wizarding World.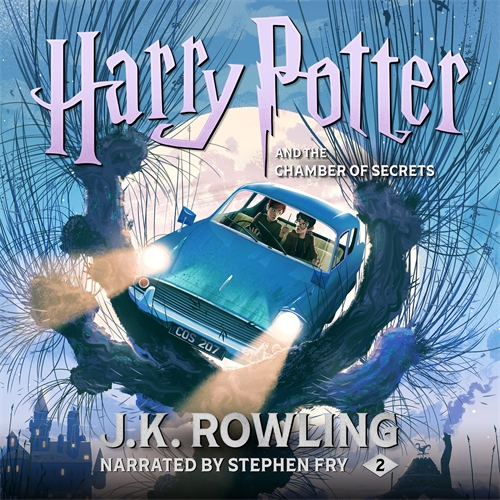 Harry Potter
Harry Potter and the Chamber of Secrets
Read by Stephen Fry
Audiobook
'There is a plot, Harry Potter. A plot to make most terrible things happen at Hogwarts School of Witchcraft and Wizardry this year.'
Harry Potter's summer has included the worst birthday ever, doomy warnings from a house-elf called Dobby, and rescue from the Dursleys by his friend Ron Weasley in a magical flying car! Back at Hogwarts School of Witchcraft and Wizardry for his second year, Harry hears strange whispers echo through empty corridors – and then the attacks start. Students are found as though turned to stone… Dobby's sinister predictions seem to be coming true.
Theme music composed by James Hannigan

Having become classics of our time, the Harry Potter stories never fail to bring comfort and escapism. With their message of hope, belonging and the enduring power of truth and love, the story of the Boy Who Lived continues to delight generations of new listeners.
You've arrived at pottermorepublishing.com, the official website from the global digital publisher of the Harry Potter and Fantastic Beasts books. Feel free to browse, but if you're not a retailer or distributor, you might prefer to visit one of the following sites:

www.wizardingworld.com www.jkrowling.com
error:
Right click has been disabled.