Audiobooks
Our full range of audiobooks. Amazing narrators from around the globe, transporting listeners to the Wizarding World.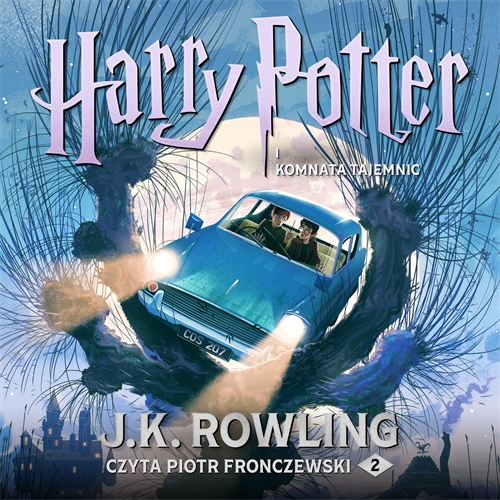 Harry Potter
Harry Potter i Komnata Tajemnic
Read by Piotr Fronczewski
Tym razem Harry będzie musiał się zmierzyć z tajemniczym potworem z komnaty tajemnic na zamku Hogwart. Otworzyć tę komnatę mógł jedynie prawowity dziedzic Slytherina, a wskutek nieszczęśliwego zbiegu okoliczności podejrzenie pada na Harry`ego. W dodatku jeden z najbliższych przyjaciół bohatera znajduje się w śmiertelnym niebezpieczeństwie. Z tego tomu dowiecie się, jaka była przeszłość Hagrida, jakie sekrety skrywa rodzina Malfoya i kto naprawdę wypuścił potwora.

Temat muzyczny skomponował James Hannigan
error:
Right click has been disabled.