Audiobooks
Our full range of audiobooks. Amazing narrators from around the globe, transporting listeners to the Wizarding World.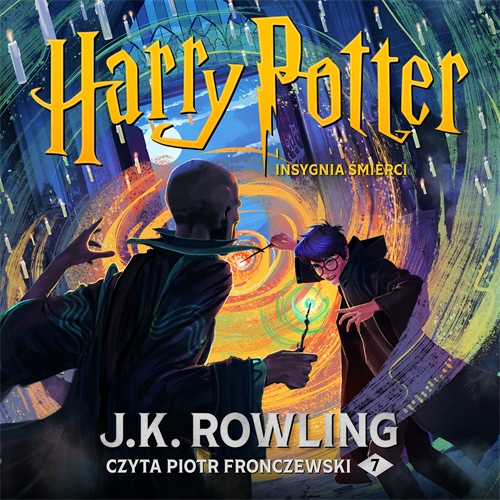 Harry Potter
Harry Potter i Insygnia Śmierci
Read by Piotr Fronczewski
Po śmierci Dumbledore'a Zakon Feniksa wzmaga swoją działalność, próbując przeciwstawić się coraz potężniejszym siłom śmierciożerców. Harry wraz z przyjaciółmi opuszcza Hogwart, by odnaleźć sposób na pokonanie Voldemorta. Wyprawa ta pełna niepewności i zwątpienia najeżona jest niebezpieczeństwami, a co gorsza nikt nie wie, czy zakończy się sukcesem i czy wszyscy dotrwają do jej końca. Dlaczego Dumbledore nie pozostawił Harry`emu czytelnych wskazówek? Czy przeszłość nieżyjącego dyrektora kryje jakieś niezwykłe tajemnice? Jaką rolę odegra Snape przy boku Voldemorta? Czy Harry`emu uda się dotrzeć do najważniejszych miejsc i faktów dotyczących jego rodziny?
Temat muzyczny skomponował James Hannigan
error:
Right click has been disabled.