Audiobooks
Our full range of audiobooks. Amazing narrators from around the globe, transporting listeners to the Wizarding World.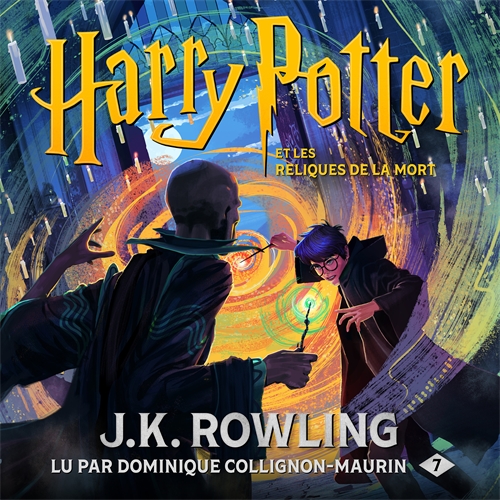 Harry Potter
Harry Potter et les Reliques de la Mort
Read by Dominique Collignon-Maurin
Cette année, Harry a dix-sept ans et ne retourne pas à Poudlard. Avec Ron et Hermione, il se consacre à la dernière mission confiée par Dumbledore. Mais le Seigneur des Ténèbres règne en maître. Traqués, les trois fidèles amis sont contraints à la clandestinité. D'épreuves en révélations, le courage, les choix et les sacrifices de Harry seront déterminants dans la lutte contre les forces du Mal. Avec le dénouement de l'héroïque histoire de Harry Potter, J.K. Rowling signe un chef-d'oeuvre d'une grande humanité et d'une maîtrise incomparable.
Thème principal composé par James Hannigan
error:
Right click has been disabled.