Audiobooks
Our full range of audiobooks. Amazing narrators from around the globe, transporting listeners to the Wizarding World.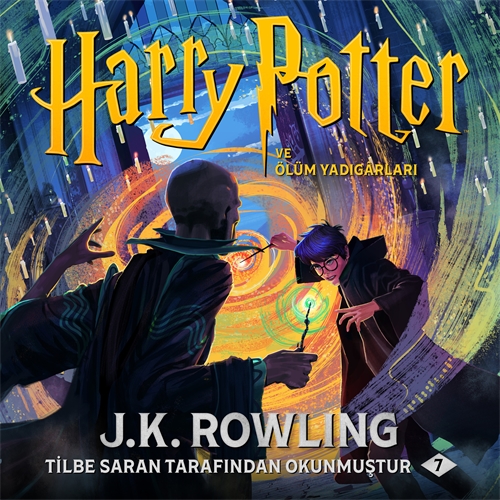 Harry Potter
Harry Potter ve Ölüm Yadigârları
Read by Tilbe Saran
Voldemort'un sesi duyuldu: "Bana Harry Potter'ı ver ve kimse zarar görmesin. Bana Harry Potter'ı ver ve okula dokunmayayım. Bana Harry Potter'ı ver ve seni ödüllendireyim."
Hagrid'in motosikletine tırmanıp gökyüzüne çıkarken Privet Drive'ı geri dönmemek üzere terk ederken, Harry Potter Hord Voldemort ve Ölüm Yiyicilerin çok uzakta olmadığını biliyordu. Harry'yi bu güne kadar güvende tutan koruma sihri bozulmuştu ve saklanmaya devam edemezdi. Karanlık Lord Harry'nin sevdiği her şeye korku salarken, Harry geri kalan Hortkulukları bulmalı ve yok etmeliydi. Son savaş başlamalıydı – Harry düşmanıyla yüzleşmek zorundaydı…
Theme music composed by James Hannigan
error:
Right click has been disabled.