Audiobooks
Our full range of audiobooks. Amazing narrators from around the globe, transporting listeners to the Wizarding World.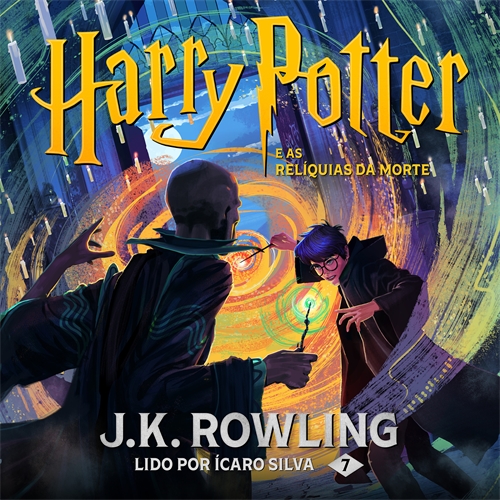 Harry Potter
Harry Potter e as Relíquias da Morte
Read by Ícaro Silva
Entreguem-me Harry Potter", disse a voz de Voldemort, "e ninguém sairá ferido. Entreguem-me Harry Potter, e não tocarei na escola. Entreguem-me Harry Potter, e serão recompensados."
Ao subir no sidecar da moto de Hagrid e subir aos céus, deixando a Rua dos Alfeneiros pela última vez, Harry Potter sabe que o lorde Voldemort e os Comensais da Morte estão em seu encalço. O feitiço de proteção que manteve Harry seguro até o momento foi quebrado, mas ele não pode mais se esconder. O Lorde das Trevas está incutindo medo em tudo que Harry ama e, para detê-lo, Harry terá de encontrar e destruir as Horcruxes que restaram. A batalha final está para começar – Harry precisa enfrentar seu inimigo…
Música tema composta por James Hannigan.
error:
Right click has been disabled.