Audiobooks
Our full range of audiobooks. Amazing narrators from around the globe, transporting listeners to the Wizarding World.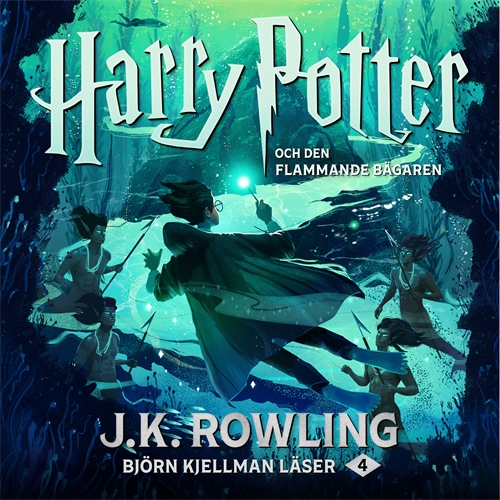 Harry Potter
Harry Potter och Den Flammande Bägaren
Read by Björn Kjellman
En natt vaknar Harry Potter av att ärret i pannan brinner som eld – ett säkert tecken på att Lord Voldemort befinner sig i närheten.
Harry får snart annat att tänka på när världsmästerskapen i quidditch går av stapeln. Och när sommarlovet är slut väntar en överraskning: tillsammans med två andra trollkarlsskolor, Durmstrang och Beauxbatons, ska Hogwarts tävla i en mytomspunnen trekamp. Bara en från varje skola får delta. Alla är lika spända på vems namn som kommer att dras ur den flammande bägaren.
Signaturmelodi komponerad av James Hannigan
error:
Right click has been disabled.