Audiobooks
Our full range of audiobooks. Amazing narrators from around the globe, transporting listeners to the Wizarding World.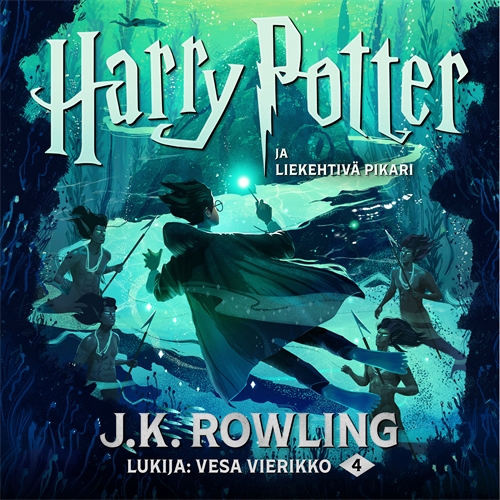 Harry Potter
Harry Potter ja liekehtivä pikari
Read by Vesa Vierikko
"Koetuksia on kolme; ne ovat tasavälein kouluvuoden mittaan, ja niissä koetellaan ottelijoita monin eri tavoin… heidän taikataitojaan – urheuttaan – päättelykykyään – ja tietenkin kykyään pärjätä vaaratilanteissa."
Kolmivelhoturnajaisia ollaan järjestämässä Tylypahkassa. Kisaan kelpaavat mukaan vain yli 17-vuotiaat velhot, mutta se ei estä Harrya haaveilemasta kisan voitosta. Kun liekehtivä pikari paljastaa kurpitsajuhlassa turnauksen osallistujat, Harry saa hämmästyksekseen kuulla olevansa yksi valituista. Häntä odottavat kuolemaa uhmaavat haasteet, lohikäärmeet ja pimeän velhot, mutta parhaiden ystäviensä, Ronin ja Hermionen, avulla Harry voi vielä selvitä hengissä!
Teemamusiikin säveltäjä James Hannigan
error:
Right click has been disabled.