Audiobooks
Our full range of audiobooks. Amazing narrators from around the globe, transporting listeners to the Wizarding World.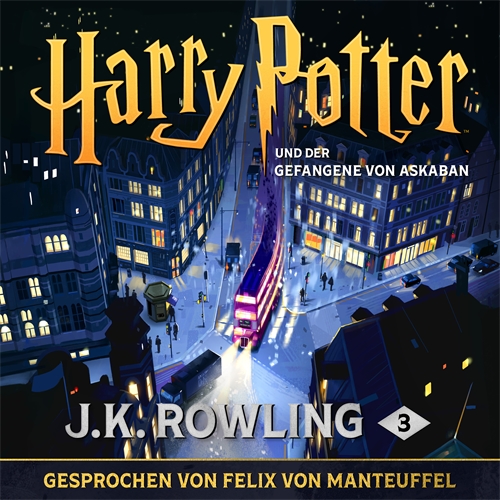 Harry Potter
Harry Potter und der Gefangene von Askaban
Read by Felix von Manteuffel
Audiobook
Natürlich weiß Harry, dass das Zaubern in den Ferien strengstens verboten ist, und trotzdem befördert er seine schreckliche Tante mit einem Schwebezauber an die Decke. Die Konsequenz ist normalerweise: Schulverweis! Nicht so bei Harry; im Gegenteil, man behandelt ihn wie in rohes Ei. Hat es etwa damit zu tun, dass ein gefürchteter Verbrecher in die Schule eingedrungen ist und es auf Harry abgesehen hat? Mit seinen Freunden Ron und Hermine versucht Harry ein Geflecht aus Verrat, Rache, Feigheit und Verleumdung aufzudröseln und stößt dabei auf Dinge, die ihn fast an seinem Verstand zweifeln lassen.
Titelmusik komponiert von James Hannigan
You've arrived at pottermorepublishing.com, the official website from the global digital publisher of the Harry Potter and Fantastic Beasts books. Feel free to browse, but if you're not a retailer or distributor, you might prefer to visit one of the following sites:

www.wizardingworld.com www.jkrowling.com
error:
Right click has been disabled.