eBooks
Browse our range of eBooks from the Wizarding World. A host of languages and a world of magic, all at your fingertips.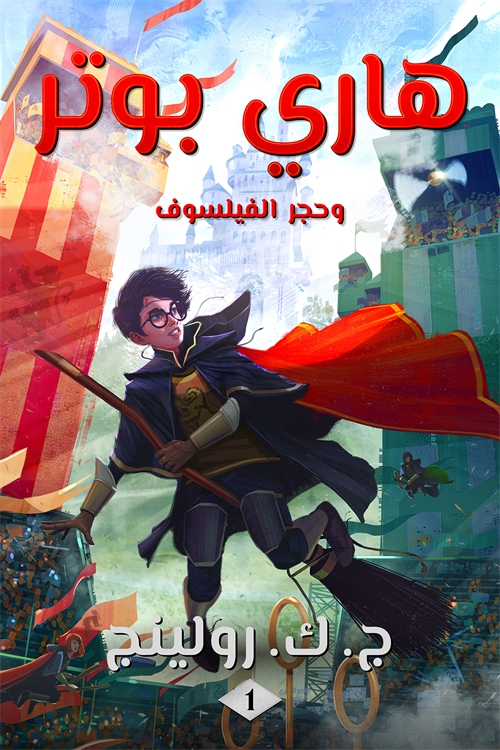 Harry Potter
هاري بوتر وحجر الفيلسوف
eBook
"بعد أن قلب هاري الظرف، ويداه ترتعدان، رأى هاري ختمًا شمعيًا أرجوانيًا يحمل شعار النبالة؛ أسدًا، ونسرًا، وفرو الغرير وثعبانًا يُحيط بالحرف "H"."
لم يسمع هاري بهوجورتس من قبل على الإطلاق عندما بدأت الخطابات بالتساقط على ممسحة الباب على الرقم الرابع في شارع برايفت درايف. وكانت مغلّفة باللون الأخضر على مخطوطة ورقية صفراء مع ختم أرجواني، واستولى عليها عمه وعمته المخيفان بصورة سريعة. بعد ذلك، في عيد ميلاد هاري الحادي عشر، اقتحم رجل عملاق ذو عيون بارزة يُدعى روبياس هاغريد المكان حاملًا بعض الأخبار المذهلة: هاري بوتر أصبح ساحرًا، وتم قبوله في مدرسة هوجورتس لفنون السحر والشعوذة. مغامرة رائعة على وشك البدء!
You've arrived at pottermorepublishing.com, the official website from the global digital publisher of the Harry Potter and Fantastic Beasts books. Feel free to browse, but if you're not a retailer or distributor, you might prefer to visit one of the following sites:

www.wizardingworld.com www.jkrowling.com
error:
Right click has been disabled.