Audiobooks
Our full range of audiobooks. Amazing narrators from around the globe, transporting listeners to the Wizarding World.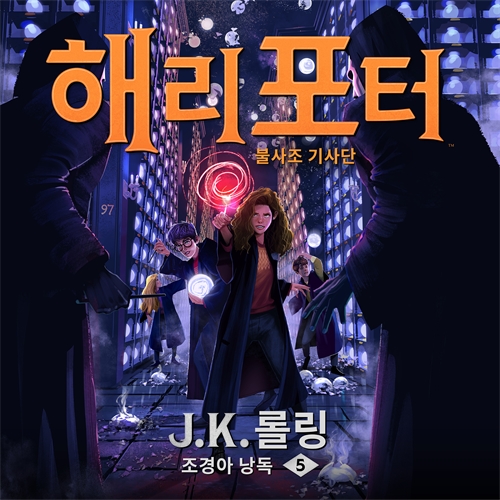 Harry Potter
해리 포터와 불사조 기사단
Read by 조경아
"여러 증거로 보아 너와 어둠의 왕은 가끔씩 네 정신이 가장 해이해지고 취약한 상태일 때, 예를 들어 네가 잠들어 있을 때 생각이나 감정을 공유하는 것으로 보인다. 교장 선생님은 이런 일이 지속되는 게 바람직하지 않다고 생각하시지. 그래서 내가 너한테 어둠의 왕에게서 정신을 차단하는 법을 가르치기를 바라시는 거다."
호그와트에 암흑의 시기가 찾아왔다. 사촌 더들리가 디멘터들에게 공격당한 후, 해리 포터는 볼드모트가 그를 찾기 위해 무슨 짓이든 불사할 것을 알게 된다. 하지만 해리는 혼자가 아니다. 비밀 기사단이 어둠의 세력에 맞서 싸우기 위해 그리몰드 광장에 모이고, 해리는 스네이프 교수에게 볼드모트의 흉포한 공격으로부터 자신을 보호할 방법을 배우게 된다. 하지만 어둠의 세력의 힘은 나날이 세지고 해리에게는 남은 시간이 별로 없는데…
테마 음악 작곡 James Hannigan.
error:
Right click has been disabled.