Audiobooks
Our full range of audiobooks. Amazing narrators from around the globe, transporting listeners to the Wizarding World.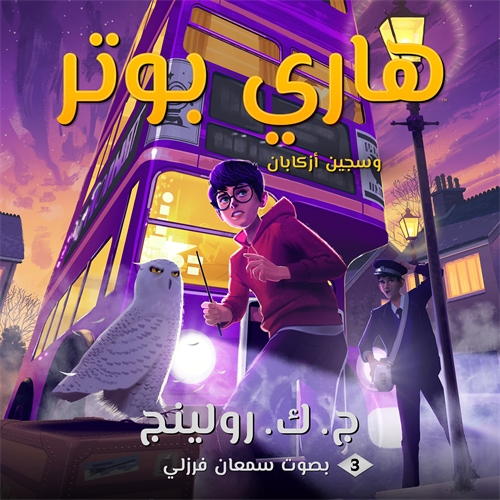 Harry Potter
هاري بوتر وسجين أزكابان
Read by سمعان فرزلي
Audiobook
"'مرحبًا بك في حافلة الليل، وسيلة الانتقال في الحالات الطارئة للساحرة أو الساحر الذين تقطعت بهم السبل. فقط أخرج عصاك السحرية، وامتطيها وسنأخذك إلى حيث تريد.'"
عند انطلاق حافلة الليل خلال الظلام وتتوقّف فجأة أمامه، فهي بداية بُعدٍ آخر لعام طبيعي لهاري بوتر في هوجورتس. قد فرّ سيرياس بلاك، قاتل محترف هارب وأحد أتباع لورد فولدمورت – ويُشاع أنه يُلاحق هاري. رأت المعلمة تريلاوني في حصته الأولى على الإطلاق طالع الموت في أوراق شاي هاري بوتر… لكن الأفظع من ذلك ربما رؤية الديمنتورز يجوبون الحرم المدرسي بقبلاتهم الممتصة للروح…
Theme music composed by James Hannigan
You've arrived at pottermorepublishing.com, the official website from the global digital publisher of the Harry Potter and Fantastic Beasts books. Feel free to browse, but if you're not a retailer or distributor, you might prefer to visit one of the following sites:

www.wizardingworld.com www.jkrowling.com
error:
Right click has been disabled.