eBooks
Browse our range of eBooks from the Wizarding World. A host of languages and a world of magic, all at your fingertips.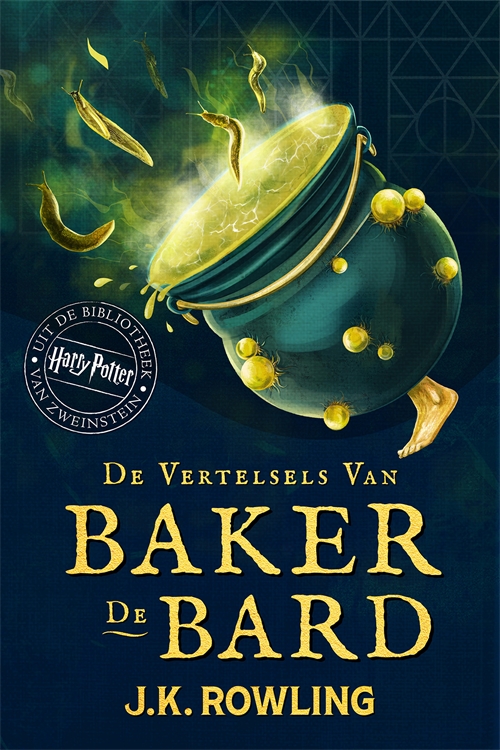 Hogwarts Library Books
De Vertelsels van Baker de Bard
De Vertelsels van Baker de Bard is een collectie geliefde verhalen voor tovenaars van alle leeftijden en als het ware het sprookjesboek van de gebroeders Grimm van de tovenaarswereld. Deze editie is vertaald vanaf de originele runen door Hermelien Griffel en bevat handige aantekeningen van zowel Professor Perkamentus als J.K. Rowling.
Deze klassieke sprookjes zijn een mooie kans om de verhalen te lezen die een belangrijke rol hebben gespeeld in de strijd tegen Heer Voldemort en zijn niet alleen informatief, maar ook heerlijk om te lezen. Er zijn in totaal vijf verhalen: 'Het Verhaal van de Drie Gebroeders' klinkt iedereen die Harry Potter en de Relieken van de Dood heeft gelezen vast bekend in de oren. 'De Fontein van het Fantastische Fortuin', 'De Heksenmeester met het Harige Hart', 'De Tovenaar en de Hinkelpan' en 'Knabbeltje Babbeltje en de Schaterende Stronk' maken de collectie compleet.
Het barst in de bibliotheek van Zweinstein van allerlei soorten fascinerende boeken. Als je hebt genoten van De Vertelsels van Baker de Bard, zou je ook de andere schatten eens kunnen bekijken: Fabeldieren en Waar Ze Te Vinden en Zwerkbal Door de Eeuwen Heen.
Alle opbrengsten van de verkoop van dit e-boek gaan naar Lumos. De Lumos-stichting is een goed doel dat geregistreerd staat in Engeland en Wales met registratienummer 1112575.
error:
Right click has been disabled.