eBooks
Browse our range of eBooks from the Wizarding World. A host of languages and a world of magic, all at your fingertips.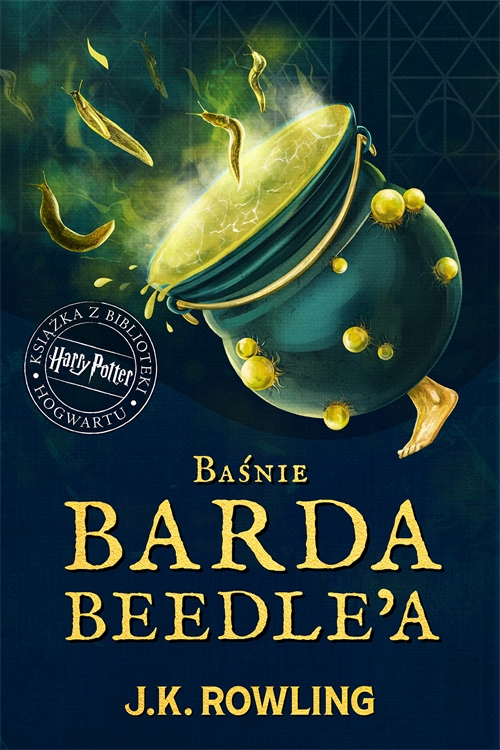 Hogwarts Library Books
Baśnie barda Beedle'a
Zbiór baśni uwielbianych przez czarownice i czarodziejów w każdym wieku, Baśnie barda Beedle'a, to odpowiednik naszych Baśni braci Grimm. To wydanie zostało przetłumaczone z oryginalnego języka runicznego przez samą Hermionę Granger i zawiera pomocne adnotacje zarówno profesora Dumbledore'a, jak i J.K. Rowling.
To wspaniała okazja, aby poznać historie, które w dużej mierze przyczyniły się do pokonania Lorda Voldemorta. Klasyczne baśnie są zarówno zachwycające, jak i pouczające. Zbiór obejmuje pięć opowiadań: "Opowieść o trzech braciach" jest znana każdemu, kto czytał Harry'ego Pottera i Insygnia Śmierci; "Fontanna Szczęśliwego Losu", "Włochate serce czarodzieja", "Czarodziej i skaczący garnek" oraz "Czara Mara i jej gdaczący pieniek" uzupełniają kolekcję.
Półki Biblioteki Hogwartu mieszą o wiele więcej fascynujących ksiąg. Jeśli podobały ci się Baśnie barda Beedle'a, sprawdź także inne skrywane przez nią skarby: Fantastyczne zwierzęta i jak je znaleźć oraz Quidditch przez wieki.
Całość zysków ze sprzedaży tego e-booka zostanie przekazana fundacji Lumos. Fundacja Lumos to organizacja charytatywna zarejestrowana w Anglii i Walii pod numerem 1112575.

error:
Right click has been disabled.