eBooks
Browse our range of eBooks from the Wizarding World. A host of languages and a world of magic, all at your fingertips.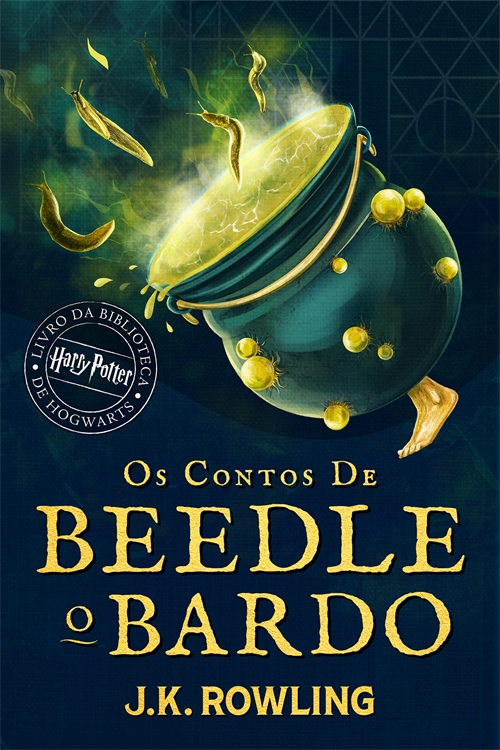 Hogwarts Library Books
Os Contos de Beedle o Bardo
Uma coleção de histórias adoradas para feiticeiras e feiticeiros de todas as idades, Os Contos de Beedle o Bardo são os Contos de fadas dos irmãos Grimm do mundo dos feiticeiros. Esta edição é traduzida das runas originais pela própria Hermione Granger e contém notas úteis do Professor Dumbledore e de J.K. Rowling.
Uma oportunidade fantástica para ler as histórias que tiveram um papel crucial na luta contra o Lord Voldemort, estes contos de fadas clássicos irão certamente deliciar e educar em igual medida. Há um total de cinco contos: "O Conto dos Três Irmãos" será reconhecido por quem tiver lido Harry Potter e os Talismãs da Morte; "A Fonte do Justo Merecimento", "O Feiticeiro do Coração Medonho", "O Feiticeiro e o Caldeirão Saltitante" e "A Coelha Babita e a Árvore Tagarela" completam a coleção.
As prateleiras da Biblioteca de Hogwarts também são o lar de muitos mais livros fascinantes. Se gostaste de Os Contos de Beedle o Bardo, talvez tenhas interesse em conhecer alguns destes tesouros: Monstros Fantásticos e onde Encontrá-los e O Quidditch Através dos Tempos. 
Lumos Foundation é uma instituição de caridade registada no RU com o n.º 1112575 (Inglaterra/País de Gales) e nos EUA (EIN 47-2301085). Pelo menos 90% dos lucros* recebidos pela Pottermore Limited do e-book Beedle, o Bardo serão disponibilizados pela editora para a Lumos Foundation.

*Lucros significam o preço a dinheiro ou equivalente em dinheiro menos impostos sobre vendas.
error:
Right click has been disabled.