eBooks
Browse our range of eBooks from the Wizarding World. A host of languages and a world of magic, all at your fingertips.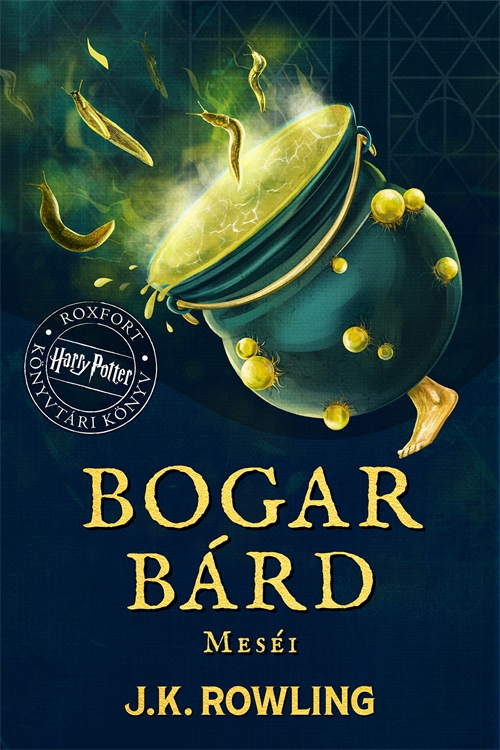 Hogwarts Library Books
Bogar bárd meséi
A boszorkányok és varázslók minden korosztályának szóló közkedvelt történetek gyűjteményét tartalmazó Bogar bárd meséi tulajdonképpen a varázslóvilág Grimm meséi. Ezt a kiadást, melyet maga Hermione Granger fordított az eredeti rúnaírásos változat alapján, Dumbledore professzor és J.K. Rowling hasznos jegyzetei egészítik ki.
Ezek a klasszikus mesék, melyek csodálatos lehetőséget kínálnak a Voldemort nagyúr elleni harcban kulcsszerepet játszó történetek megismerésére, egyszerre szórakoztatnak és tanítanak. A kötet öt mesét tartalmaz: "A három testvér meséjét" mindenki ismeri, aki olvasta a Harry Potter és a Halál ereklyéi című könyvet; emellett a gyűjteményt "A szerencse színes szökőkútja", "A mágus szőrös szíve", "A varázsló és a pattogó fazék", valamint a "Nyiszi nyuszi és a locsifecsi fatönk" teszi teljessé.
A Roxfort Könyvtár polcai számos további lenyűgöző könyvnek is otthont adnak. Ha élvezted a Bogar bárd meséit, akkor talán szívesen felfedeznéd a könyvtár további kincseit is: A Legendás állatok és megfigyelésük, valamint A kviddics évszázadai c. könyvet.
error:
Right click has been disabled.