eBooks
Browse our range of eBooks from the Wizarding World. A host of languages and a world of magic, all at your fingertips.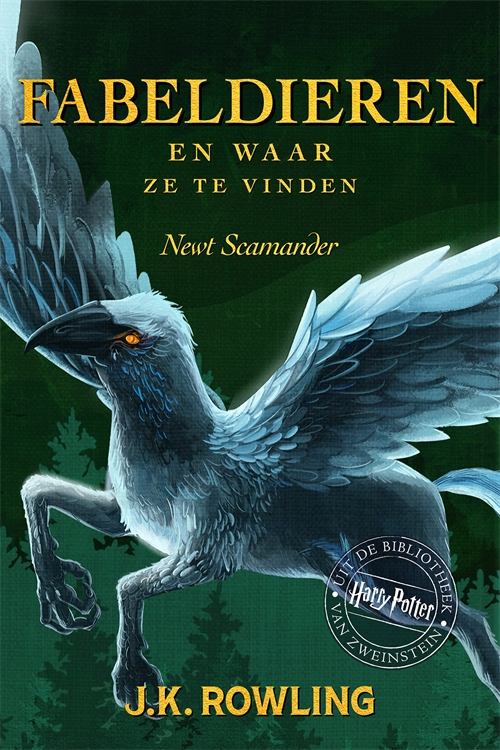 Hogwarts Library Books
Fabeldieren en Waar Ze Te Vinden
Fabeldieren en Waar Ze Te Vinden is sinds haar eerste uitgave een goedgekeurd lesboek op de Hogeschool voor Hekserij en Hocus-Pocus, en een onmisbare gids met alle magische wezens uit de tovenaarswereld. Het bevat alle informatie over magische wezens, op betoverende wijze uitgelegd door beroemd magizoöloog, Spiritus Salamander, die je mogelijk nog kent uit de filmserie met dezelfde naam.
Het barst in de bibliotheek van Zweinstein van allerlei soorten fascinerende boeken. Als je hebt genoten van Fabeldieren en Waar Ze Te Vinden, dan zou je ook de andere boeken eens kunnen bekijken: Zwerkbal Door de Eeuwen Heen en De Vertelsels van Baker de Bard.
De opbrengst van dit boek gaat naar liefdadigheidsintellingen die jongeren en kinderen helpen een beter leven te krijgen. 20 % hiervan wordt verdeeld door Comic Relief en 80 % door Lumos Foundation. Comic Relief is a registered charity in the UK with charity number 326568 (England/Wales) and SC039730 (Scotland). Lumos Foundation is a geregistered charity in the UK with no 1112575.
error:
Right click has been disabled.