eBooks
Browse our range of eBooks from the Wizarding World. A host of languages and a world of magic, all at your fingertips.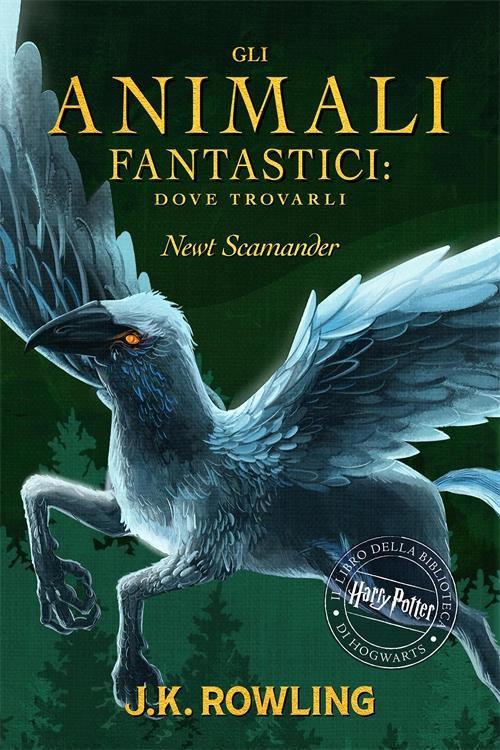 Hogwarts Library Books
Gli Animali Fantastici: dove trovarli
Gli Animali Fantastici: dove trovarli, un testo scolastico approvato dalla Scuola di Magia e Stregoneria di Hogwarts fin dalla sua prima pubblicazione, è una guida indispensabile ai fantastici animali del mondo magico. Presenta una collezione di creature magiche, spiegata magnificamente dal noto Magizoologo Newt Scamander, che forse ricorderai dalla serie di film che porta lo stesso nome del libro.
Negli scaffali della biblioteca di Hogwarts puoi trovare molti altri libri interessanti. Se Gli animali fantastici: dove trovarli ti è piaciuto, forse troverai di tuo gusto anche altri piccoli tesori: Il Quidditch Attraverso i Secoli e Le fiabe di Beda il Bardo. 
Comic Relief, denominazione ufficiale Charity Projects, è un ente benefico registrato nel Regno Unito con i numeri d'iscrizione 326568 (Inghilterra/Galles) e SC039730 (Scozia). Lumos Foundation è un ente benefico registrato nel Regno Unito con il numero d'iscrizione 1112575 (Inghilterra/Galles).

Il 15% dei proventi* ricavati da Pottermore Limited per questo audiolibro saranno devoluti agli enti benefici per il loro lavoro in tutto il Regno Unito e per aiutare a livello mondiale giovani e bambini ad avere una vita migliore. Questi proventi saranno condivisi per il 20% con Comic Relief e per l'80% con Lumos Foundation.

*I proventi corrispondono al prezzo in contanti o all'equivalente prezzo in contanti meno le imposte di vendita.
error:
Right click has been disabled.