eBooks
Browse our range of eBooks from the Wizarding World. A host of languages and a world of magic, all at your fingertips.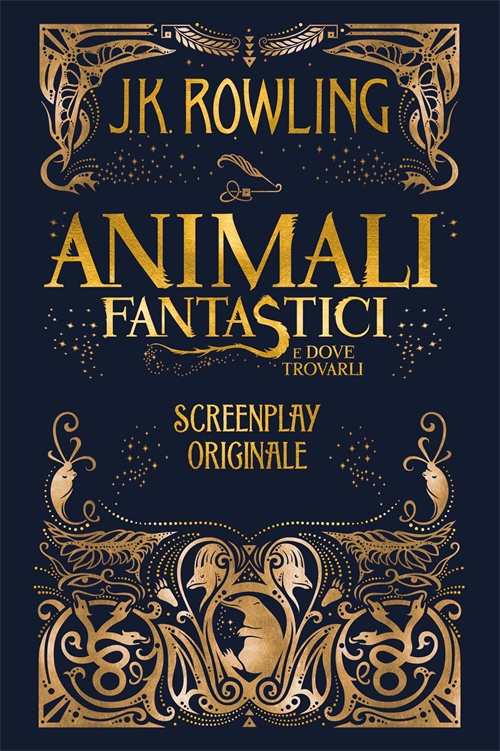 Fantastic Beasts Screenplays
Animali fantastici e dove trovarli: Screenplay originale
Il Magizoologo Newt Scamander arriva a New York con l'intenzione di rimanerci soltanto per una breve sosta. Ma quando la sua valigia magica finisce nelle mani sbagliate e alcuni dei suoi animali fantastici scappano, sono guai per tutti…
Ispirato dal manuale scritto da Newt Scamander e usato dagli studenti di Hogwarts, Animali Fantastici e dove trovarli segna il debutto nella sceneggiatura di J.K. Rowling, autrice dell'amatissima saga di Harry Potter, conosciuta in tutto il mondo: un trionfo della fantasia, un'avventura epica allo stato puro, con un cast di personaggi e creature magiche indimenticabili.
Un libro irrinunciabile sia per chi è già un appassionato del Magico Mondo di J.K. Rowling, sia per chi vuole scoprirlo.
Il film Animali Fantastici e dove trovarli è stato distribuito nei cinema nel novembre 2016.
error:
Right click has been disabled.