eBooks
Browse our range of eBooks from the Wizarding World. A host of languages and a world of magic, all at your fingertips.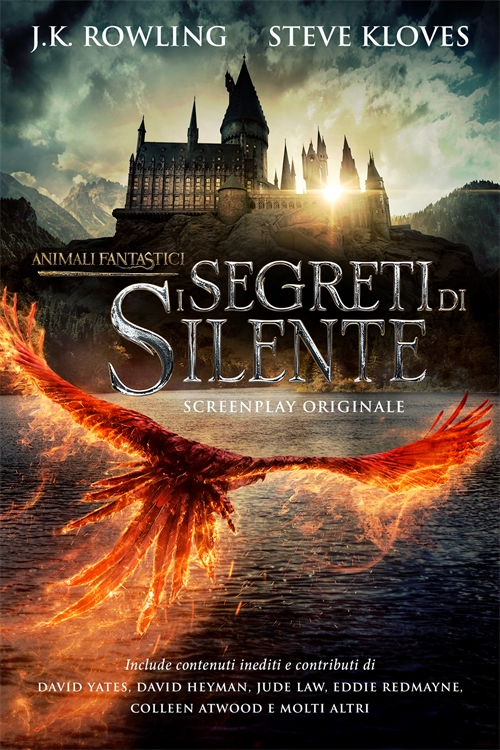 Fantastic Beasts Screenplays
Animali Fantastici. I Segreti di Silente
eBook
Il professor Albus Silente sa che il potente mago oscuro Gellert Grindelwald vuole prendere il controllo del mondo magico. Non può fermarlo da solo, quindi incarica il Magizoologo Newt Scamander di guidare un'intrepida squadra di maghi, streghe e un coraggioso fornaio babbano in una pericolosa missione, in cui incontreranno animali vecchi e nuovi e si scontreranno con i seguaci, sempre più numerosi, di Grindelwald. Ma con una posta in gioco così alta, Silente potrà restare a lungo in disparte?
La sceneggiatura ufficiale di Animali Fantastici. I Segreti di Silente completa il film nel modo migliore, e invita i lettori a esplorare ogni scena del copione scritto da J. K. Rowling e Steve Kloves. Sono inclusi contenuti speciali inediti e contributi di David Yates, David Heyman, Jude Law, Eddie Redmayne, Colleen Atwood e molti altri.
You've arrived at pottermorepublishing.com, the official website from the global digital publisher of the Harry Potter and Fantastic Beasts books. Feel free to browse, but if you're not a retailer or distributor, you might prefer to visit one of the following sites:

www.wizardingworld.com www.jkrowling.com
error:
Right click has been disabled.